Cooke & Bieler is an independent, institutional equities manager focused solely on value investing and committed to deep, fundamental research since 1949. A long-term investment horizon and attention to business quality underpin our differentiated perspective.
One Team. One Philosophy. One Process.
The Foundation of
our Thinking
Fundamentals drive stock prices.
Capital preservation improves returns.
Culture shapes investment decisions.
These core beliefs drive everything we do at Cooke & Bieler – how we organize the firm, how we select stocks and how we construct portfolios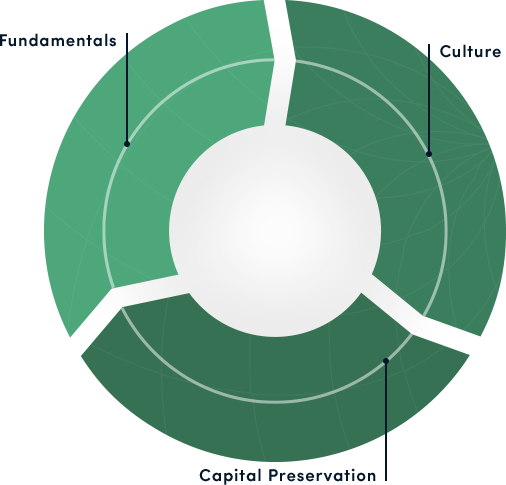 Experience: 19 years of investment industry experience on average
Stability: Firm tenure averages 16 years
Continuity: Systematic hiring of professionals ensures long-term future of firm
Experience
A History of Investing Excellence
Founded in 1949, Cooke & Bieler has evolved from a local investment firm into an institutional manager with an international client base. Our firm's long history gives us a perspective often lacking in the investment management industry.
View Our History